Young Funeral Directors
About
Objective:
"Creating opportunities for professional and social development while encouraging communication and collaboration between young funeral professionals."
CO-CHAIRS:
Bailey R. Byrd, Columbus
Jenn M. Schlosser, Wapakoneta
MEMBERS:
Lauren M. Buzzard, Gahanna
Holly R. Colwell, Columbus
Jacob Eldridge, Troy
Megan J. Estep, New Carlisle
Kyle A. Eveland, CFSP, Crooksville
Alexys Gribble-Manning, Cincinnati
Myles S. Kalina-Hammond, Strongsville
Joshua Majors, Springfield
Elizabeth "Liz" A. Mencke, Parma
Lindsey E. Rathje, Dayton
Kurt A. Seeley, West Liberty
Brittany Waits, Hillsboro
Devin R. Woodyard, Columbus
YFD Events

OFDA YFD SOCIAL & CE EVENT
October 16, 2023
Registration:
By registering for this event, you consent that photos and videos of you at the event may be published in print, online or in online photo albums; on photo/video-sharing sites such as YouTube; on social media sites such as Facebook, Twitter, Instagram, LinkedIn and Google+; and in other web-based media at the sole discretion of OFDA.
OFDA Members Only: $30.00

Includes food, one drink and CE
Continuing Education:
2 CE Hours, General,

pending approval

with the State of Ohio Board of Embalmers and Funeral Directors
This is a

Private CE Event

and therefore cannot be applied to the required 6 In-Person Continuing Education Hours required by the State of Ohio Board of Embalmers and Funeral Directors; CE may be applied to the remaining 12 Continuing Education Hours
Summary:
With more frequent and/or recent shootings during funeral services or funeral associated events, active shooter training courses are critical for funeral directors and funeral home staff. Basic awareness and knowledge are essential should an individual ever encounter or become faced with an active shooter situation. This course, presented by licensed funeral director, embalmer, and former Deputy Sheriff, Mr. Fred Workman will focus on civil response to active attacker events. Learn what an "Active Attack" is, how it presents itself, ways to recognize these possible events before they happen as well as what possible reactions one may have to the event. The course will detail the different types of attackers, risk factors and the use of historic data as to common locations these attacks may take place.
Schedule:
5:30 PM - Arrival and Welcome

6:00 - 8:00 PM - CE Program: "Active Shooter Training for Young Funeral Directors"

9:00 PM - End of YFD Social
Presenter:
Wallace Fred Workman
Licensed Funeral Director and Embalmer
Former Deputy Sheriff, Gallia County Sheriff's Office
My name is Wallace Fred Workman, known as Fred, and I am a current Funeral Director and Embalmer in Gallipolis, Ohio. I am employed in McCoy-Moore Funeral Homes where I have been working for 10 years. While working in the funeral home, my wife and I went to Rio Grande University and Pittsburgh Institute of Mortuary Science, graduating both in 2016. I served my apprenticeship under the late Herbert Moore and received my dual license in 2017. My wife, Charlie, and I also started our own monument company, Workman Monuments, in 2018.
Before my journey into the funeral business, I was a full time Deputy Sheriff for Gallia County Sheriff's Office from 2004 to 2013, when I maintained a part time position for the next three years before leaving the department while working in the funeral home and going to college. During my tenure with the sheriff's department, I was a K-9 handler. My partner, Daron also known as "Bobo", was a full bred German Shepherd, flown in from Germany. We spent many hours working together and made several large drug seizures. I was also part of the drug task force, which focused on southeast Ohio, and performed duties on the Hazmat Clandestine Lab Technician Team. I taught Ohio Peace Officer Training Commission Classes at Buckeye Hills where I worked with cadets as a driving instructor, firearms instructor, defensive tactics instructor, and communications instructor. I was part of the county SWAT team – in my years as a deputy, I worked in all facets except administration.
I have been asked many times why I chose to change my profession – to which I reply, "God had a sense of humor"! Honestly, I felt this profession chose me – this is not a choice – it is a calling.
In my free time, when I have it, I thoroughly enjoy golfing, riding my Harley, and traveling with my wife. Together, we raised four children, now all grown and "flown". And, together, we work as Funeral Directors and Embalmers to help others during, what is to most, one of the most difficult times of their lives. As I mentioned before, this is my calling – not my profession. I believe I fulfilled my time as a deputy doing all the things I wanted to and was supposed to do. Now, my calling is in this field, one I am honored and proud to partake – and know that I may not comfort and help everyone, yet if I can comfort or help just one, I am doing what I have been called to do.
Venue: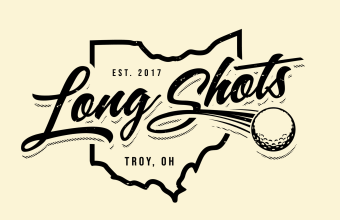 Long Shots, 2315 S. County Road 25A, Troy, OH 45373
Annual Distinguished Service Award 
Eligibility:
Nominee must be an OFDA member in good standing and under 40 years of age in the year he or she is nominated.
Nominee may not have previously received this award.
Self-nominations will not be accepted.
It is the nominator's responsibility to summarize the nominee's achievements, accomplishments and impact on others in sufficient detail to document why this nominee should be recognized for outstanding service in the funeral service profession.
Criteria:
This annual award is to be presented to the Ohio Funeral Directors Association Young Funeral Director who meets the following qualifications:
Exhibit outstanding citizenship in the community; serving the community in which he/she lives and/or works by assisting with activities or organizations that strengthen and improve the community.
Exhibit a level of professionalism that exemplifies the attributes of a professional funeral director and maintains the confidence of the personal and business relationships with those he/she serves.
Supports his/her professional organizations in their efforts to improve the standards of funeral service and to lend his/her voice in censure against those who would deter these efforts.
Submission Instructions:
All nominations must be received by OFDA prior to March 1, 2023, during the period December 1, 2022 through February 28, 2023 for consideration.
Nominations must be submitted through our online form.
Only one candidate nomination per submission form.
We suggest you draft your answers in a Word document before submitting your nomination online. For your convenience, the nomination questions are listed below and we ask that each response is 150 words or less:
Describe how the nominee has demonstrated outstanding citizenship in the community. This answer should reflect previous or ongoing contributions of service to the community in which he/she lives and provide examples of involvement within activities or organizations that strengthen and improve the community.
Describe how the nominee has displayed an exceptional level of professionalism and leadership qualities within funeral service and has maintained the confidence of the personal and business relationships with those he/she serves.
Describe how the nominee supports professional organizations in their efforts to improve the standards of funeral service and lends his/her voice in censure against those who deter these efforts, citing specific examples and/or situations.
Describe any additional supporting information that you believe important when reviewing this nominee for consideration for this award.
Should you have questions or prefer an alternate submission method, please contact OFDA Committee Staff liaison, Andrew Allman at andrew@ofdaonline.org
For examples of ideal submission content, please  CLICK HERE.
Rules of Procedure and Operation
Nominations for the Distinguished Service Award can be made to OFDA by colleagues, mentors, managers or supervisors of nominees. Award winner is selected by members of the following: 
OFDA Young Funeral Directors Committee
The OFDA Board of Directors 
Executive Director of OFDA
*If nominated, members of the YFD Committee and OFDA Board of Directors must recuse themselves from group that selects award winner. 
The top three (3) scored candidates will receive a complimentary OFDA convention single-day registration in the year selected and will be recognized during the Awards Ceremony.
Award will be presented and announced at the OFDA Convention and Exhibition during the Awards Ceremony each year at the annual convention to the selected recipient, and the recipient's name will be added to the permanent Distinguished Service Award Plaque on display at the OFDA office.
The selected recipient will receive $500 towards an OFDA continuing education course or funeral industry convention in hopes of encouraging their continued growth as a funeral professional.
A press release will be prepared and made available to award recipient and will be shared within OFDA media network.
Disclosure
Awards are provided at the discretion of the Ohio Funeral Directors Association. OFDA has the right to deny applicant an award if qualification standards are not met.
The Ohio Funeral Directors Association treats all distinguished service award applicants without regard to race, sex, color, national origin or ancestry, religion, political affiliation, veteran status, disability or handicap, affectional or sexual orientation, or marital status.
Submission Period is NOW CLOSED. Nominations will be accepted December 1, 2023 - February 28, 2024.
PLEASE SUBMIT YOUR NOMINATIONS HERE
Award Recipients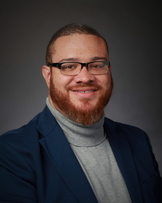 2023: Roger D. Carson, Jr. of The House of Day Funeral Services, Toledo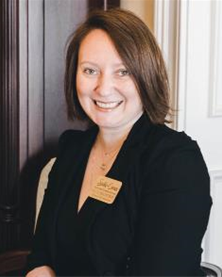 2022: Katie V. Mackoway of Stubbs-Conner Funeral Home, Waynesville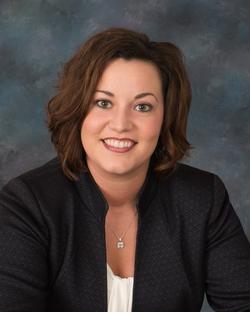 2021: Elizabeth J. Woodward of Hoskins Funeral Home, Lebanon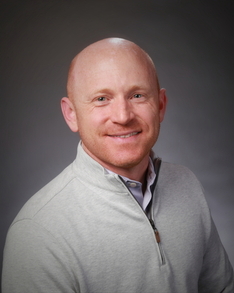 2020: Jay J. Foster of J.E. Foster Funeral Home, Toronto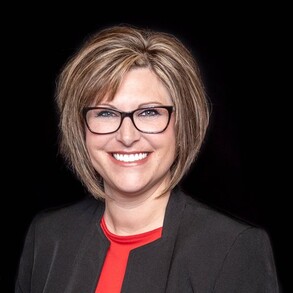 2019: Stephanie R. Dyer of Cahall Funeral Home, Mt. Orab